Choosing a place to build your farmhouse can be a tough decision.
First of all, why would you want to buy a farmhouse? It is because you want to live in a peaceful, calm, and of course a huge house. Now there comes a problem. Where to find such a place? After a lot of search, you finally get to know about the land available on the outskirts of the twin cities, Rawalpindi/Islamabad. So now, you decide to buy that land for your farmhouse, but the problem arises when you get to know that you cannot find a school, a good commercial area, a hospital, or sometimes even the basic necessities of life like Gas, and proper water supply in your vicinity, because, it's an outskirt of course, far away from the city. In short, buying a plot for a farmhouse can
Well, we have a bottled genie that is going to help you with your search for the best place for your Farmhouse. And our bottle genie says, you should visit "GULBERG ISLAMABAD".
Yes, Gulberg Islamabad is your dreamland for your farmhouse. And we aren't just saying it, we have our logic to prove our suggestion to be the best one.
Here are 5 reasons why you should buy a plot for your farmhouse in Gulberg Islamabad:
1: Best Location
Yes, we claim to have the best location for a housing society. Because Gulberg Islamabad is located in the heart of the twin cities. It is on main Islamabad express highway, making it closer to both cities. You can reach Islamabad city in 6 minutes, and you can reach Rawalpindi in 4 minutes. So either you want to go to Bahria town, PWD, Rawalpindi City or CDA sectors Islamabad, you don't have to leave an hour before your required arrival time. Isn't it the biggest plus?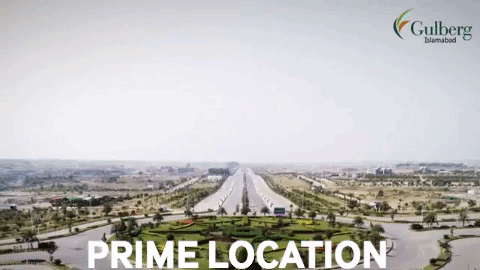 2: It is all Green
Gulberg Greens (the phase of Gulberg Islamabad for the farmhouses) is as green as its name is. It is all green. The basic reason for you buy a farmhouse is, you want peace, calm, clean and green environment, and you will get all this when you are living in Gulberg Greens. We have planted thousands of trees in the entire society to keep the environment clean and to give your sight a treat of the best scenery. We care for your mind and your sight!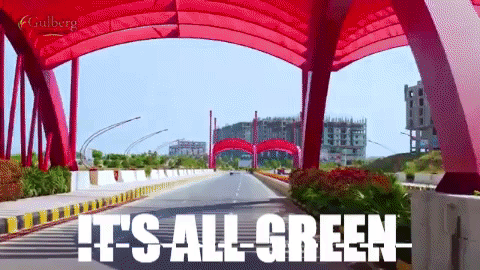 3: Natural Beauty
Nature has gifted Gulberg Islamabad with all the beauty that it has. A beautiful lake, moderate climate, and all the colorful pheasants. The beauty of Gulberg is what has attracted all the people from across the country. Once you enter Gulberg, you won't feel like leaving, that's a promise.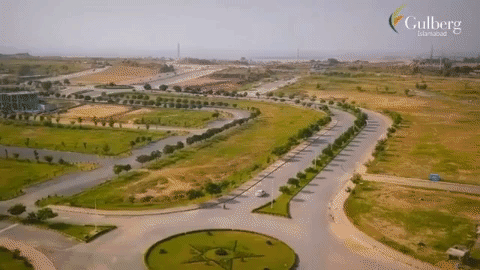 4: Basics of life
Who would like to live in a farmhouse that doesn't have a proper gas supply, or electricity supply, or the water supply, or doesn't have a hospital for the emergency and for that matter, doesn't have the commercial areas?  Difficult to even imagine, right?
And here again, Gulberg Islamabad is going to provide you with the best living facilities, without compromising on the greenery. Gulberg Islamabad has 4 main commercial areas in Gulberg Greens, a knowledge village to cater your child's educational needs, a dedicated grid station to ensure the nonstop electricity, 24/7 water supply, water filtration plants, sui gas, proper drainage and sewerage system, solar street lights and what not. We have everything that your life demands.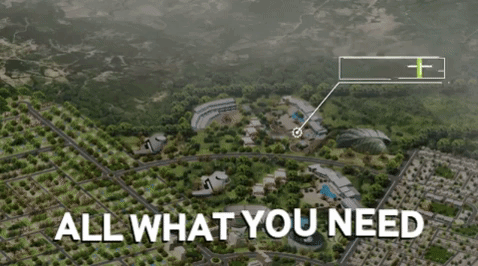 5: Wide Road Network
A 6 lane, 120 feet wide road in a housing society, ever heard of it? We do have it! Gulberg Islamabad's wide road network, signal free roads, underpasses, and two main bridges are what make Gulberg stand out from the crowd. Now you don't have to worry about where you are going to drive your brand new Ferrari, Gulberg Islamabad's Gulberg Expressway is your answer.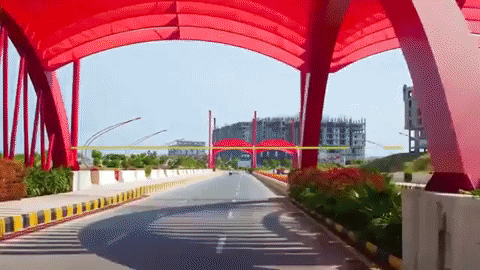 Hence proved, there is no area better for a farmhouse than Gulberg Islamabad. Thaa-daa!